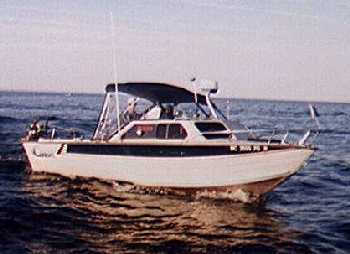 Welcome to my fishing website. This is my twenty-eigth year of logging my Lake Superior Fishing adventures. I synopsize most trips, generally describing my adventures, successes and other details out on the Big Pond. My boat is appropriately named "Cooler By The Lake". I am just a plain fisherman who loves to fish Lake Superior, mostly for Lake Trout. I do

not

run a charter. I try to update my reports after each trip. Thank you for following us on our Lake Superior fishing journeys. Please if you have any questions or suggestions on my reports or narratives. Compliments are also welcomed.
"Cooler By The Lake"

Marquette, Michigan

2023 Lake Superior Fishing Log
Click here to see last year's log or click here choose prior year fishing reports
10 Mar 23 Why are you looking here for this years fishing reports? Don't I wish I had some! First reports may be in April but more likely May. I hope to see you then.
You are visitor number 1,000,006 (just kidding)