Veterans Memorial Mall
Return to Joe's Fishing Web Site
The new sign has cost roughly $14,000 and has presented formidable challenges in its construction. Design work is by Jon Myefski.
---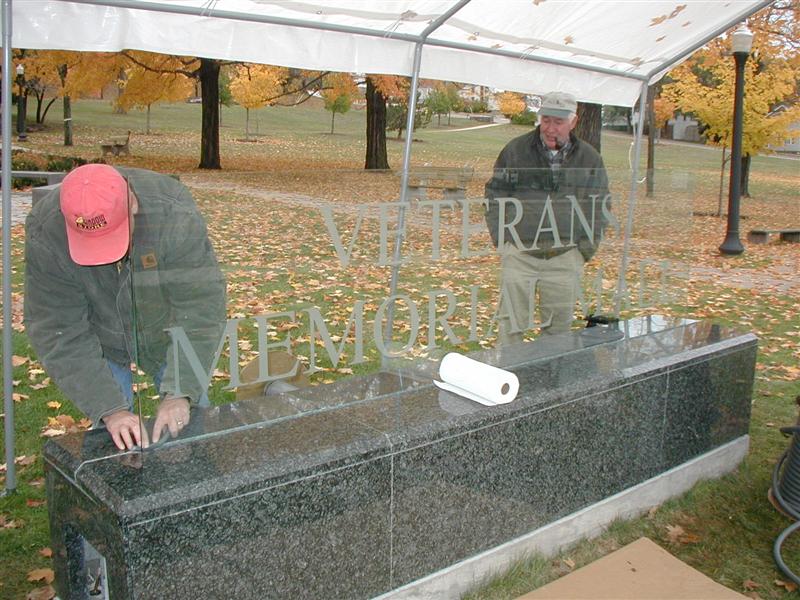 Above - Tom Knauss, who was the construction coordinator for the sign, observes installation of the glass on 31 October 2003.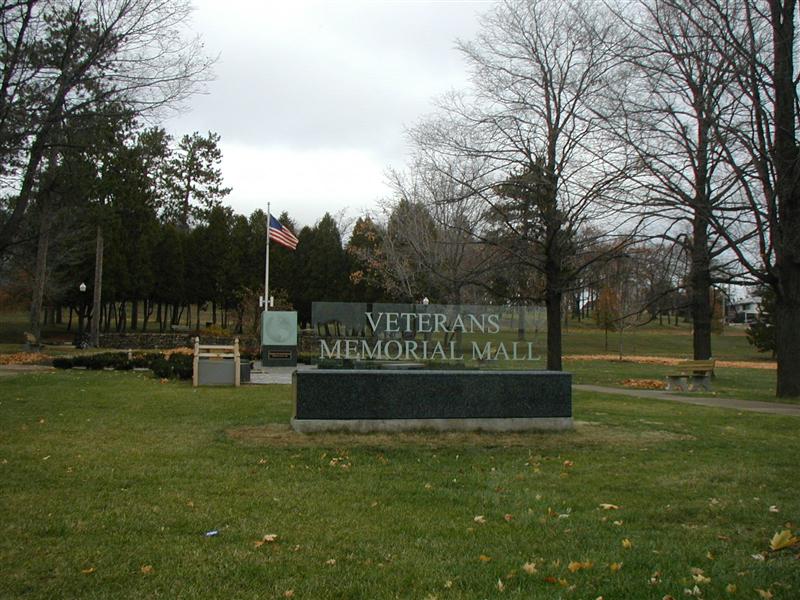 Above picture of new Veterans Memorial Mall sign taken 11 November 2003. D. J. B.
Return to Veterans Memorial Menu